TP-LINK TL-ANT5819MS

5GHz 19dBi 2x2 MIMO Sector Antenna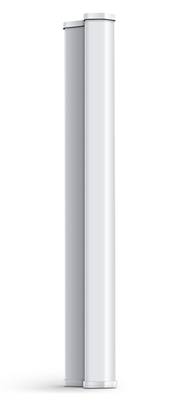 Overview:
The Pharos Sector Antenna features 2x2 MIMO technology, is suitable for outdoor use, and is ideally paired with a Pharos Base Station. These antennas feature high-gain directional transmission and represent an excellent solution for providing long distance Point-to-Multi-Point coverage.
High-gain directional antenna provides wide-area coverage, ideal for Point-to-Multi-Point connections
Easy installation and seamless integration with the Pharos Base Station WBS510
MIMO technology ensures increased throughput
Weatherproof design offers protection in harsh environments
Scenarios/Topology
A TL-ANT5819MS, installed with a Pharos Base Station, is ideal for supporting large area Point-to-Multipoint data transmission. When installed alongside a Pharos Base Station, the TL-ANT5819MS is capable of providing Point-to-Multi-Point data transmission coverage for a large area.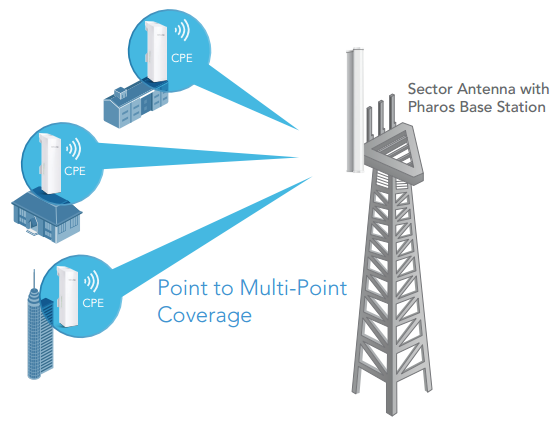 Easy Installation
TP-LINK dish antennas feature a built in mounting apparatus and work seamlessly with Pharos Base Stations, meaning that no tools are required for installation.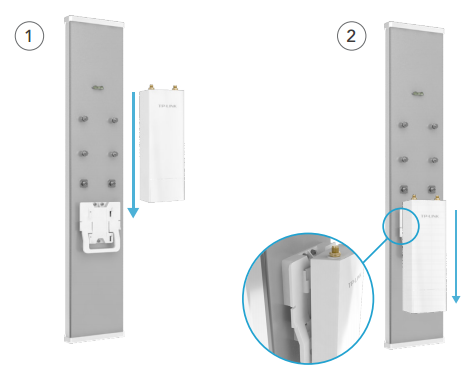 MAXtream TDMA Protocol
As networks grow in scale, wireless devices often compete for access to a single data connection, resulting in diminished throughput and an inferior experience for the end-user. Pharos Series devices utilize MAXtream TDMA Technology to counteract this competition and ensure that data transfer rates remain high, even as demand increases.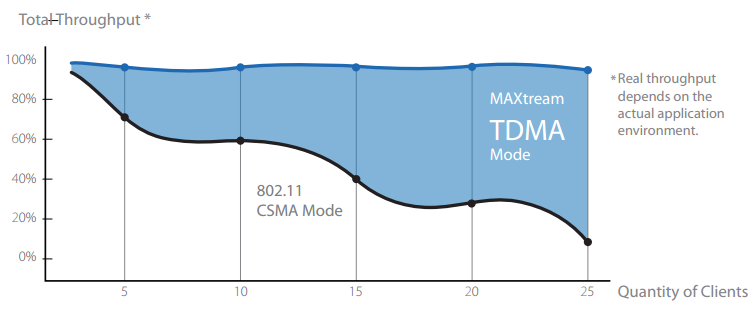 Pharos Control
Pharos Control is a centralized management software that allows users to easily manage network devices from any PC on the network. It provides ultimate convenience for users who wish to control device discovery, monitor network status, upgrade device rmware, or perform other network maintenance tasks.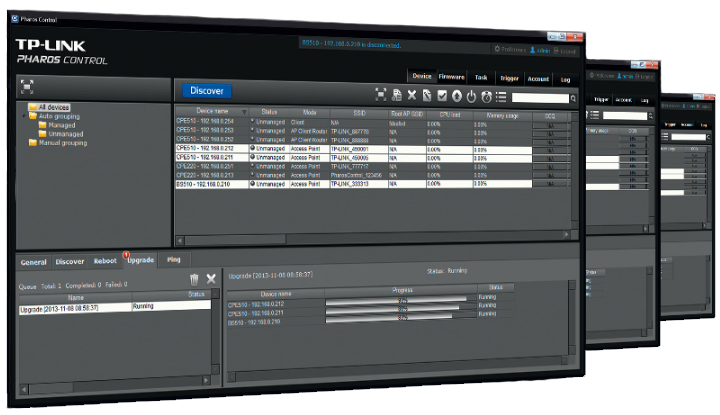 PharOS
PharOS is a user-friendly, web-based management system that allows advanced users and network professionals to perform ne-tune calibrations and access more advanced conguration options.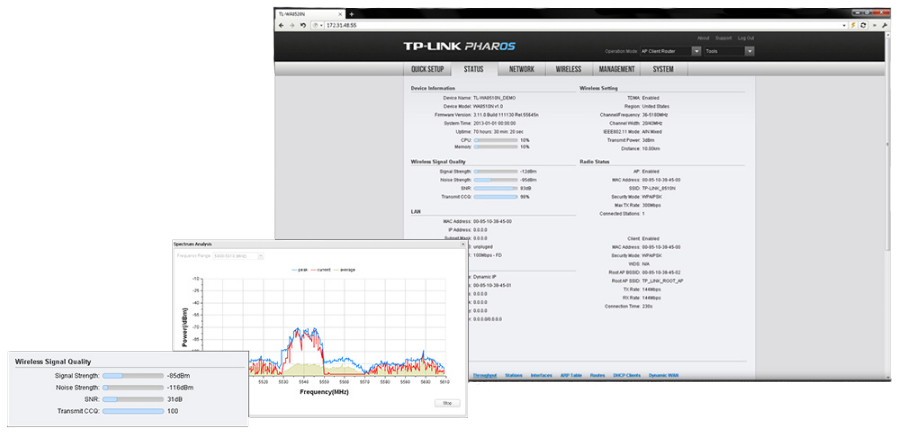 Specifications:
TL-ANT5819MS Specifications
Frequency
5.0 - 6.0 GHz
Impedance
50Ω
Gain
19dBi (Exclude Cable Loss)
VSWR (MAX.)
1.8 Max
HPOL Beamwidth
120° (6dB) & 90° (3dB)
VPOL Beamwidth
120° (6dB) & 90° (3dB)
Elevation Beamwidth
4°
Polarization
Horizontal & Vertical
Mounting
Pole Mount
Electrical Downtilt
0°
F/B Ratio
28dB Min
Survival Wind Speed
241km/h
Standards
RoHS, WEEE
Interfaces
RP-SMA
Dimension
Product Size: 700 x 133 x 57mm
Package Size: 1030 x 185 x 140mm
Radiation Patterns: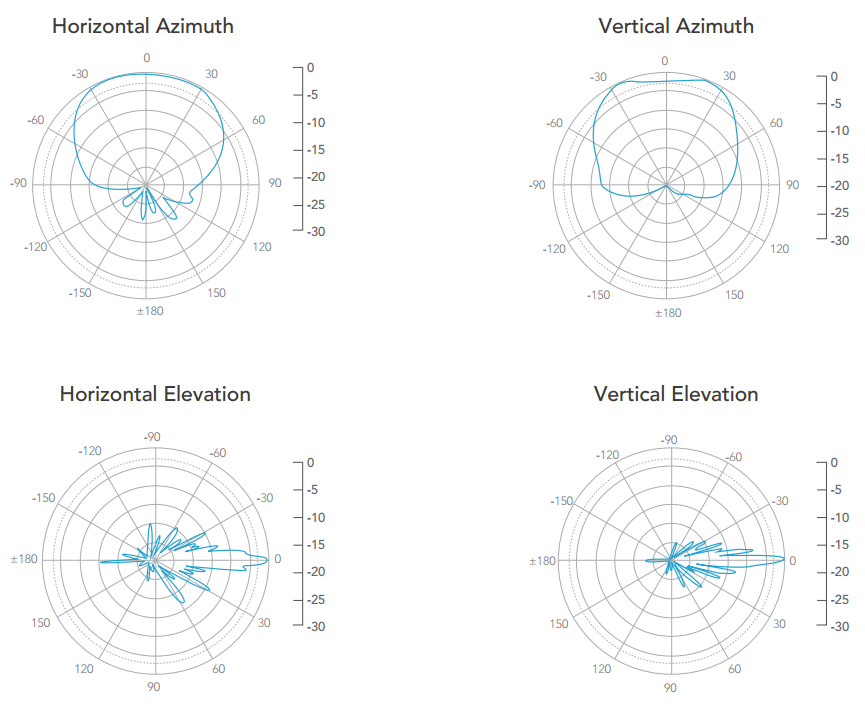 TP-Link Products
TP-LINK Switches
TP-LINK 5GHz 19dBi 2x2 MIMO Sector Antenna